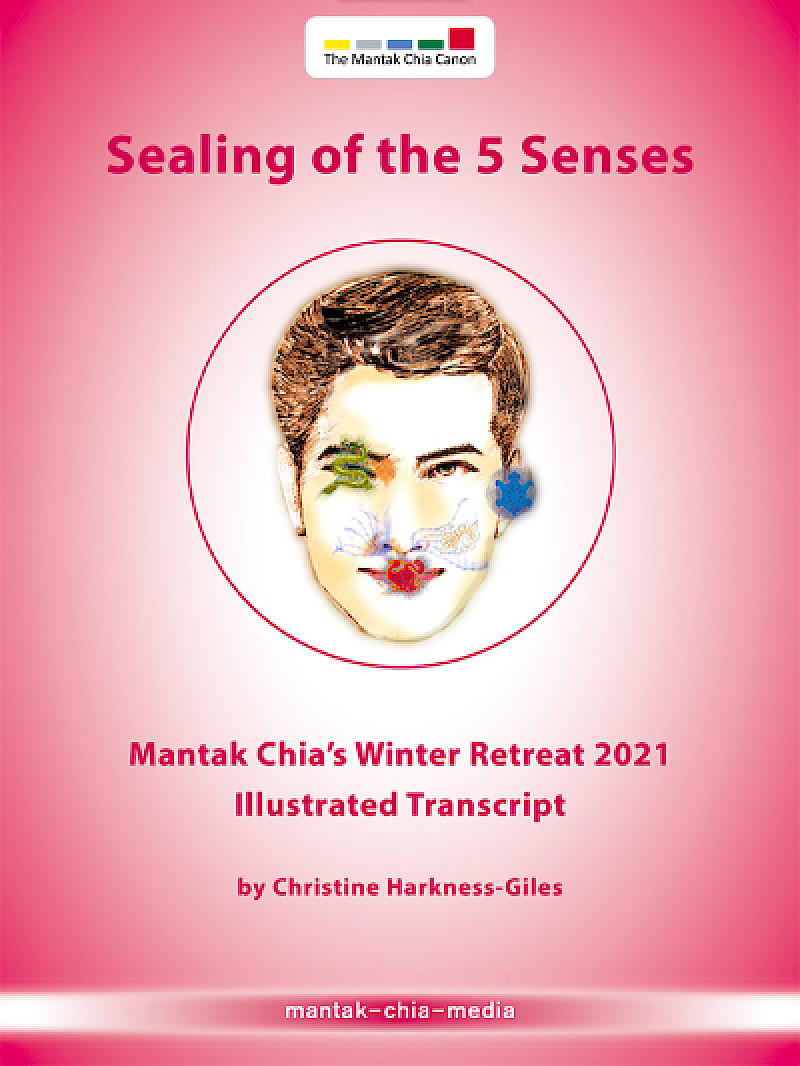 English Language Version
Mantak Chia, Christine Harkness-Giles
mantak-chia-media GmbH
01.10.2022
128 Pages
Description
The online classes saw Master Chia teaching to a much wider audience than his teaching tour permitted. This included the more advanced darkroom classes which were previously only possible in limited numbers in the Tao Garden darkroom. Master Chia had added Sealing the Five Senses as week 4 in the on-line Kan & Li series. The transcripts which include excerpts of the powerpoint images used, help deeper understanding of this rarely taught subject. They are a remarkable self-study programme for either students who had done the class in home 'darkroom' conditions who wish to study or revise the experience or students new to the experience.
What is special about the transcript:
In the Text, the theoretical explanations, the exercise instructions and the meditations by Grandmaster Mantak Chia are presented in different colours so that readers can quickly find their way around.
* Notes for Digital Download Products
After purchasing a digital product (eBook or eBooklet), you will automatically receive a link from us to download the content for a one time download to the eMail address you provided. The link is active for 10 days.
Please note that eBooks are delivered in ePub file format and eBooklets in PDF format: 
ePub is a file format developed for eBook readers. The advantage is that the display of the content adapts to the device used. The ePub format is therefore particularly suitable for small devices such as smartphones or e-readers. Of course, you can also read a book in ePub format on a device with a large screen, such as a computer or laptop. For this you will need special free software, such as Adobe Digital Edition or Calibre.
for ebooklets in PDF format, the free Adobe Reader software is required.
For more information, see the FAQs on mantak-chia-media.com.