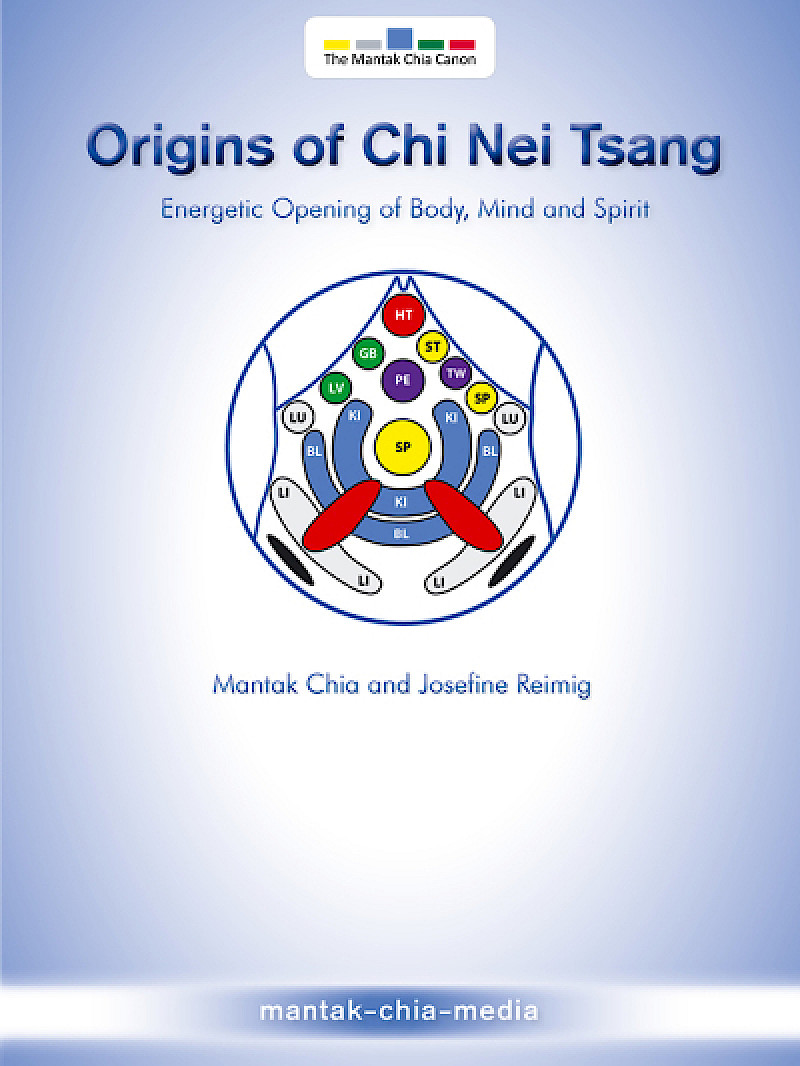 English Language Version
Mantak Chia, Josefine Reimig
mantak-chia-media
14.12.2022
301 Pages
Description
Chi Nei Tsang© massage according to Grandmaster Mantak Chia to release energy blockages, detoxify the organs and stimulate the self-healing powers. In this book, you will receive an overview of Chi Nei Tsang Massage in an easily understandable way as well as the necessary physical and energetic relationships to which our bodily functions are related. You will understand how emotions affect organic functions and how to balance yourself with exercises from the Universal Healing Tao System. With the Taoist abdominal massage Chi Nei Tsang© you will get to know and understand yourself better. The own body feeling is developed and physical, mental as well as spiritual tensions are loosened. 

This book describes the basics of Chi Nei Tsang© massage. It provides a structured introduction to the techniques of abdominal massage and offers a comprehensive overview for anyone who wants to use this method of bodywork for themselves and others:
Origin of human life from a Taoist perspective
Basics of understanding the interaction of body, mind and soul
Presentation and description of the different stages of Chi Nei Tsang© according to Mantak Chia
Detailed description and illustrated instructions for abdominal massage for organ detoxification
Detailed description of how to perform a Chi Nei Tsang© session
Description of important complementary exercises
The Chi Nei Tsang© massage according to Grandmaster Mantak Chia is an effective method to release energy blockages, detoxify organs and stimulate the self-healing powers in the body. Mantak Chia has been teaching Chi Nei Tsang© for more than forty years and has continuously developed the massage system during this time. This book is considered a companion to qualified training, but is primarily for understanding yourself.
eBook in ePub format.
* Notes for Digital Download Products
After purchasing a digital product (eBook or eBooklet), you will automatically receive a link from us to download the content for a one time download to the eMail address you provided. The link is active for 10 days.
Please note that eBooks are delivered in ePub file format and eBooklets in PDF format: 
ePub is a file format developed for eBook readers. The advantage is that the display of the content adapts to the device used. The ePub format is therefore particularly suitable for small devices such as smartphones or e-readers. Of course, you can also read a book in ePub format on a device with a large screen, such as a computer or laptop. For this you will need special free software, such as Adobe Digital Edition or Calibre.
for ebooklets in PDF format, the free Adobe Reader software is required.
For more information, see the FAQs on mantak-chia-media.com.