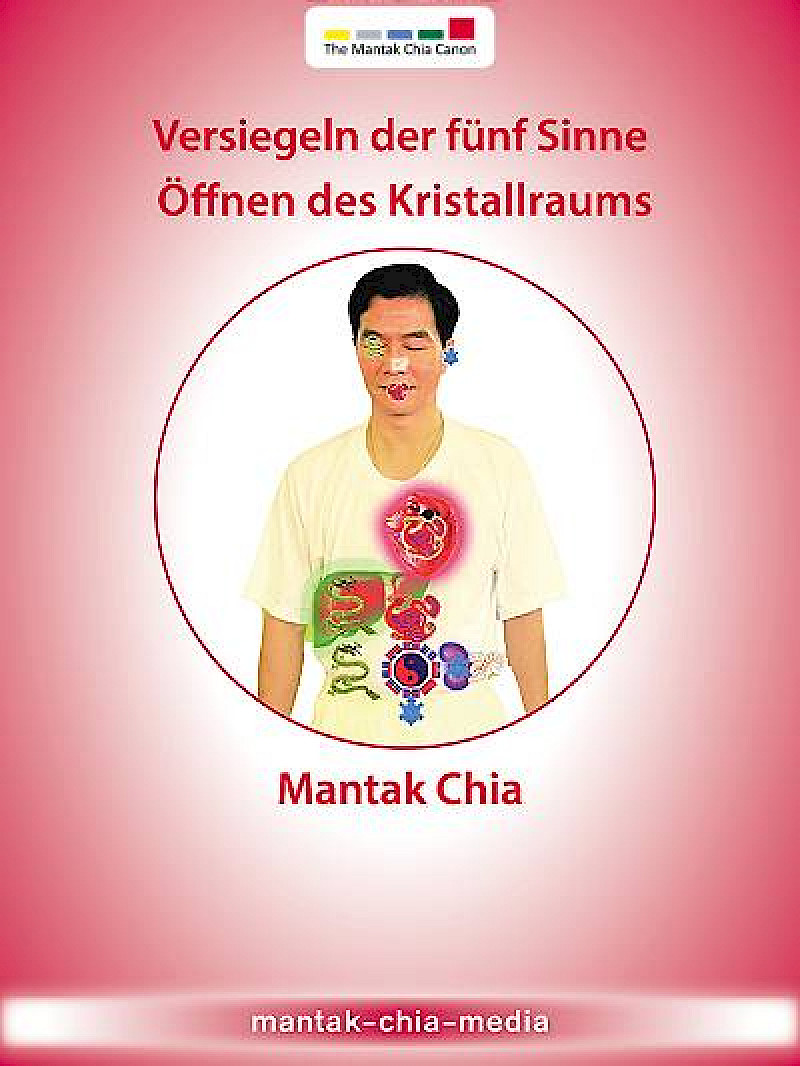 German Language Version
Mantak Chia
mantak-chia-media GmbH
01.10.2022
45 Pages
Description
Sealing of the Five Senses - Theory and Practice
This level, one of the highest of Taoist practice, is about sealing the five senses. The sensory perceptions take up a lot of processing energy at any given moment. However, attention and energy should be directed inward in order to be able to perform the exercises that lead to the activation of the brain in the most concentrated and efficient way. For this purpose, the magnetite crystals in the brain are specifically animated to absorb certain frequencies. These are then transmitted to the brain glands, first to the pineal gland. Further on the interconnectedness of the entire brain is optimized.
This leads to clear thinking, which is described by the Taoists in reciprocal connection with a clear heart energy.  "Clear heart, clear mind"
Thus, the practice of sealing of the five senses and opening the crystal space/room leads to better linkage of the brain pathways, improvement of the overall interactions in the brain and optimization of the glandular functions.   
The booklet guides you step by step through the practical exercises with descriptive pictures.
* Notes for Digital Download Products
After purchasing a digital product (eBook or eBooklet), you will automatically receive a link from us to download the content for a one time download to the eMail address you provided. The link is active for 10 days.
Please note that eBooks are delivered in ePub file format and eBooklets in PDF format: 
ePub is a file format developed for eBook readers. The advantage is that the display of the content adapts to the device used. The ePub format is therefore particularly suitable for small devices such as smartphones or e-readers. Of course, you can also read a book in ePub format on a device with a large screen, such as a computer or laptop. For this you will need special free software, such as Adobe Digital Edition or Calibre.
for ebooklets in PDF format, the free Adobe Reader software is required.
For more information, see the FAQs on mantak-chia-media.com.